It is with great pleat pleasure that we announce two new members to the Muktabodha Trust in India. Aditya Mavillapalli and Kalindi Philip join Rajul Parikh, a trustee since 2017, to form the new Board of Directors.
The Muktabodha Indological Research Institute (MIRI) in India is an independent not-for-profit educational trust and works in partnership with the MIRI in the United States.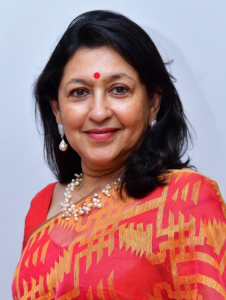 Rajul Parikh is co-founder of Ace Hygiene Products, Pvt. Ltd., a company dedicated to UV solutions for water, air, and surface disinfection, and has more than 20 years of experience in the world of industry. Based in Mumbai, she and her company have been offering solutions to fight the COVID-19 pandemic. Currently on the board of Water Quality Association of India, she has previously served as its President. 
A member of the Muktabodha India Trust since 2017, Rajul is passionate about the preservation of India's philosophical legacy which is in danger of being lost to the world. She has been contributing to Muktabodha's mission by expanding its scope of activities in India.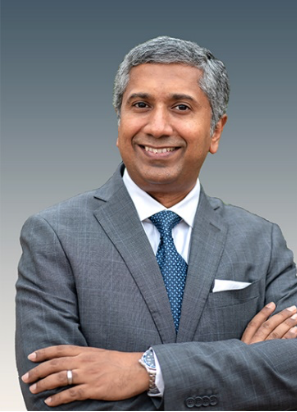 After a spell at their headquarters in Michigan, USA, Aditya Mavillapalli is currently Director of Ford Motor Company in Chennai. An engineer by training, his illustrious carrier in the global automotive industry spans over 25 years.
Aditya has volunteered extensively for causes that are close to his heart such as yoga and education, and has been actively engaged with the teachings and scriptural wisdom of India. He hopes to bring his extensive corporate experience to raise funds for Muktabodha's mission to preserve and disseminate India's great spiritual heritage.
Aditya says: "As someone who has benefitted from India's spiritual wisdom, that has come to me thanks to the preservation efforts of many in the past, I see that the time has now come for me to do my part."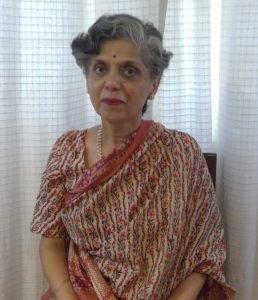 Kalindi Philip read Politics, Philosophy, and Economics at Oxford University, and later worked as Economist at the Tata Economic Consultancy Services in Mumbai. She was Publisher and Managing Director of Asian Recorder & Publications Pvt. Ltd.
Kalindi says: "I have always been interested in all aspects of information--its sourcing, archiving, and preservation. I was drawn to Muktabodha because of its work in the preservation of historical Indian knowledge systems by using modern technology, and disseminating this ancient wisdom freely around the world to all. I seek to enhance the profile of Muktabodha, and raise awareness of the urgent need to preserve the timeless treasures of India."